Wear Your Clothes Backwards Day!
April 23, 2010
That's right, I wore my dress backward today!  I think I like it better this way too. :)  I like this chambray Gap dress, but hadn't been wearing it much because I felt the cut wasn't all that flattering to me.   Well, it was a simple fix–just turned it around!  I love the inspiration I'm getting from browsing fashion blogs, because I doubt I would have ever thought of this otherwise.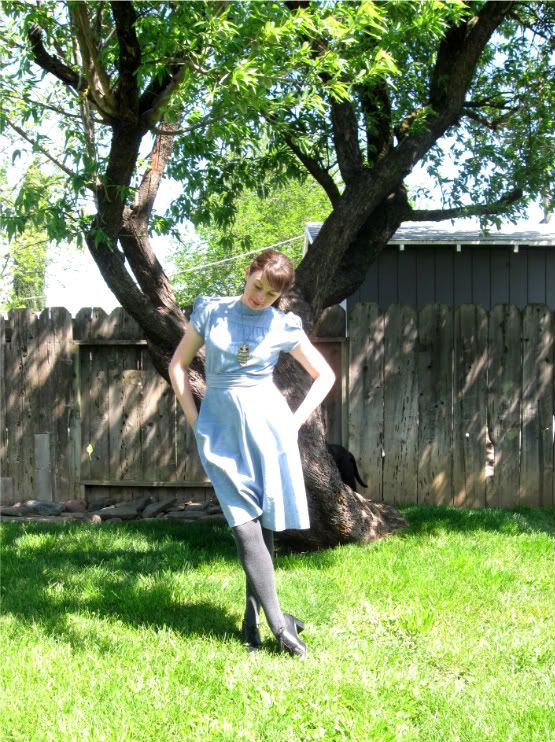 Wearing the dress backwards makes it unnecessary to wear a camisole underneath, and also gives it more of an empire waist, which I prefer.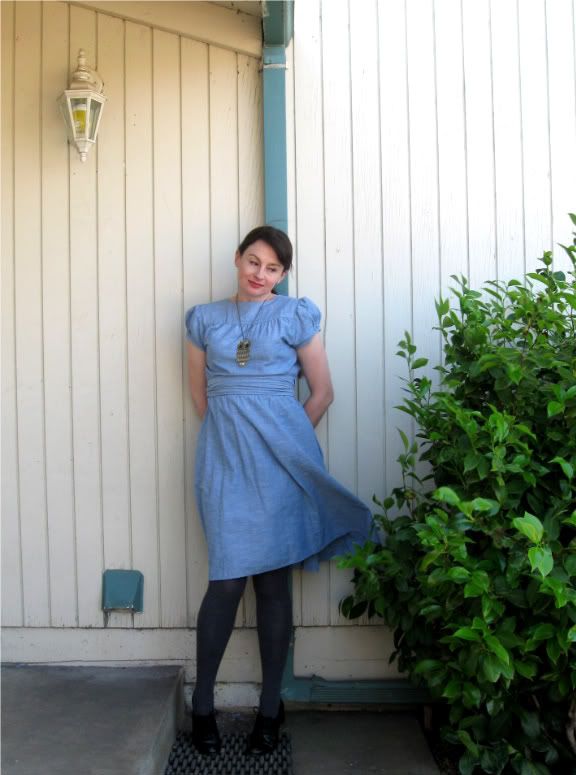 and here's the new 'back', which was meant to be the front!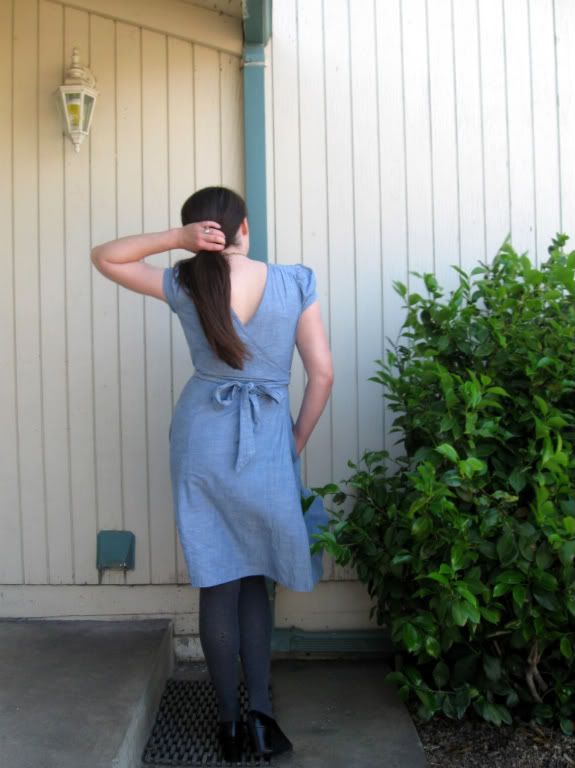 Sir Owl seemed right for the occasion–he goes well with this new neckline. :)
Since the outfit feels vintagey, a couple retro-ish shots…I even stuck a ribbon in my ponytail..feeling kinda 50′s inspired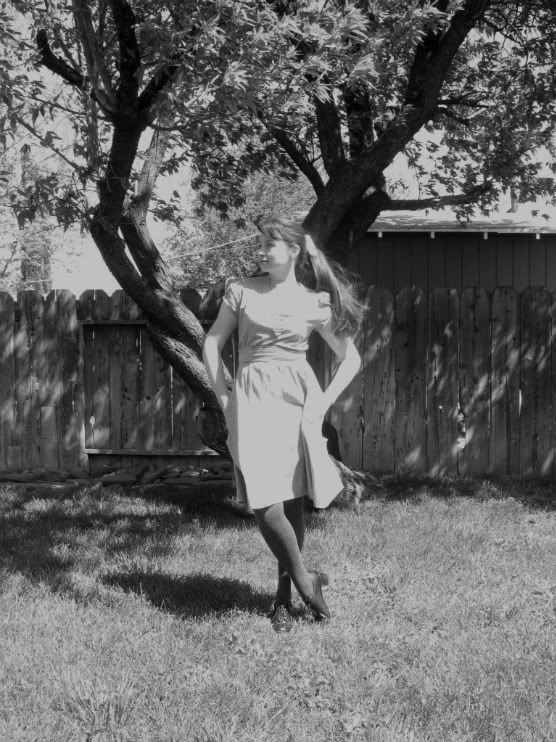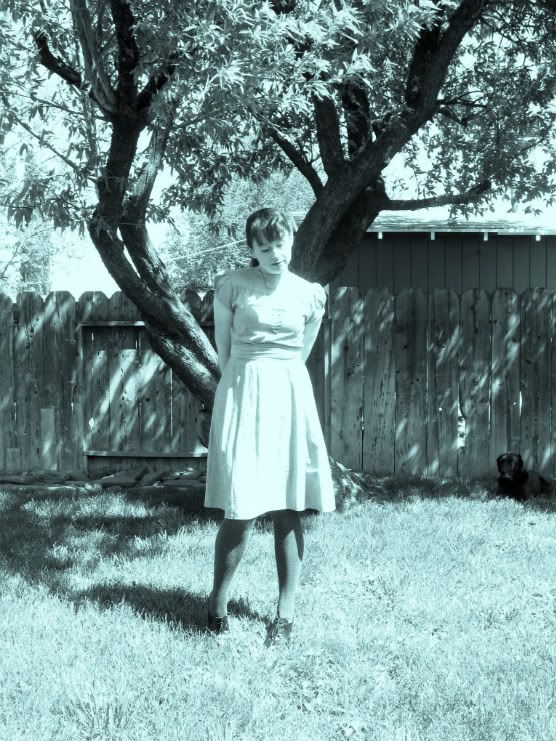 So yay!  this dress can do double duty now–it's so cool to find new ways to make a piece more versatile, esp. when you don't have a huge amount of clothing to work with.
In what ways have you made your clothes work in different ways?   If you've come up with something new and inspired, tell me about it..would love to hear!
By the way, I wasn't sure if I should use 'backward' or 'backwards', so I looked it up.  Apparently, they are interchangeable (both ways are correct)!  So, I am using them interchangeably in my post, lol

xo
~Tracy
Outfit Details: 
Dress:  Gap
necklace and tights: ebay
shoes:  thrifted