Hair au naturel and more backwards clothing
May 17, 2010
I usually straighten my hair because it has a tendency to frizz quite a bit.  But, after my last shampoo, it came out less frizzy, so I thought I'd go ahead and take a few au naturel shots
  I must admit, I tampered with the bangs a tad with my straightener, but the rest I left wavy.  I thought about trying to photoshop away the little tufts sticking out by my ears here, lol, but then I figured hey, it goes along with the natural look!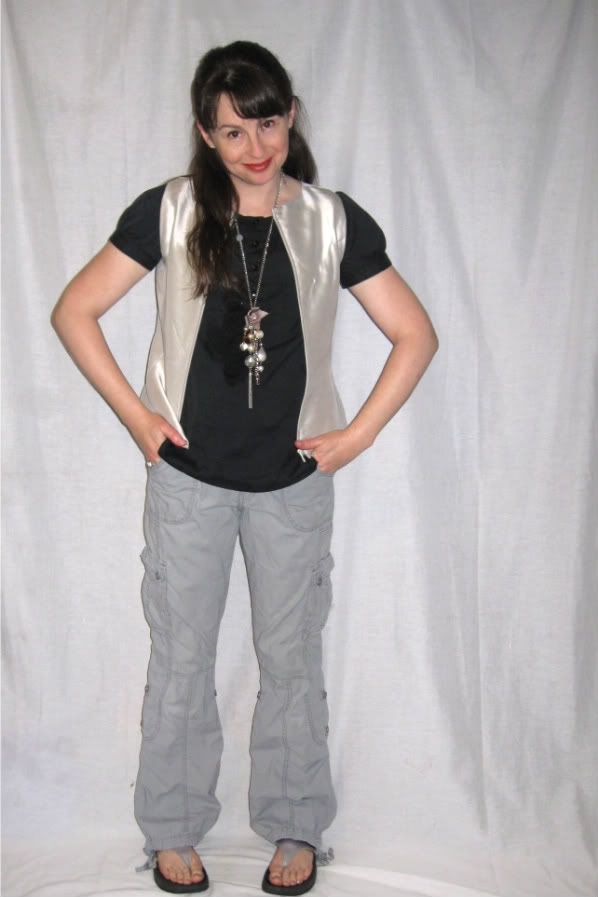 a cas look–and my 'vest' is my Audrey-esque top (which is a bit snug–but hey it's a size 4 when I usually wear a size 8, and I *can* zip it up if I suck in a bit ;P–so I won't fret too much) worn backwards.  It's funny, when I look at my blog stats, it shows what has been typed in when my blog has been found in a search.  The main key phrases that have brought folks to my blog have had to do with clothing worn backwards, haha
  So hey, may as well keep the peeps coming, huh?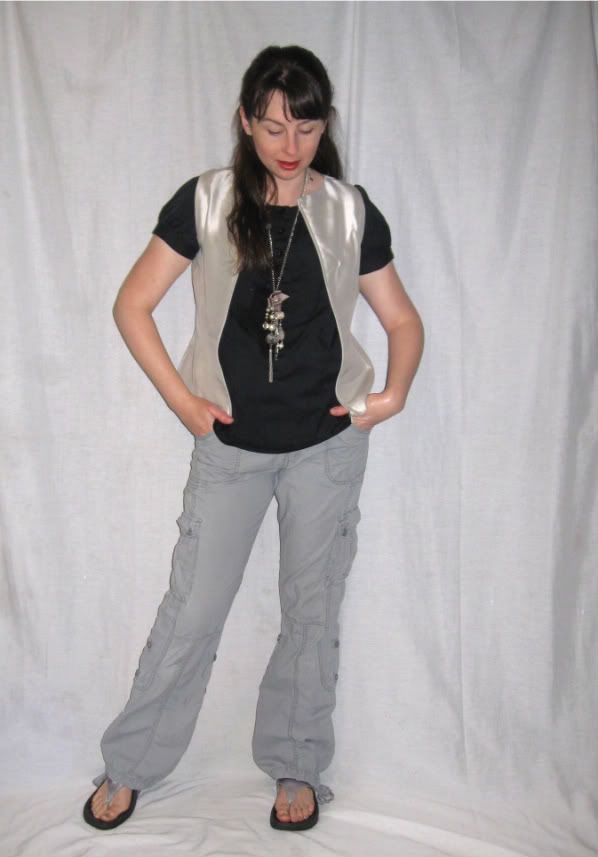 Maybe it looks a little backwards from the back..lol…what do you think?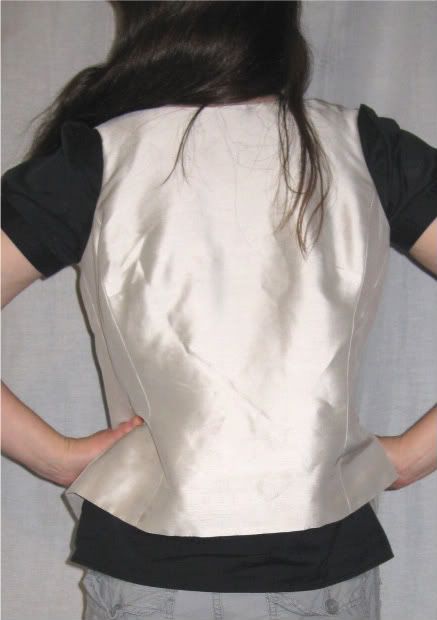 rockin' the high contrast!
black blouse: Target, "vest": Ann Taylor top, necklace: Next, cargo pants: Marshall's, shoes: Fit Flops
I have a bag of clothing from a gal that just cleaned out her closet waiting for me–I need to go out to her dad's place and get it from him.  I'm excited to have some new to me stuff to play around with–have been feeling a little low on inspiration and the spending freeze is driving me batty! lol
*Hey, I realize that this isn't very fashion oriented, but I put up a listing in my shop for custom made cards in braille!  If you know of anyone that is blind or visually impaired and would like to give a thoughtful, tactile card someday, please check it out!