The light was golden and the hemline, short
June 16, 2010
The lovely Ruche tunic pictured is offered for sale (by me) HERE!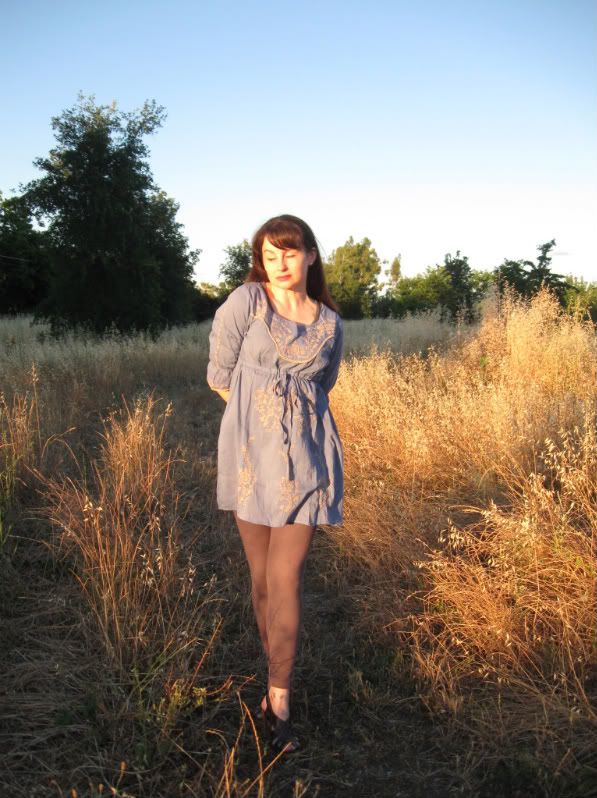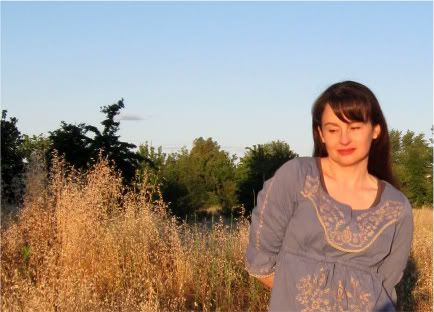 This "dress" was a splurge as I admired it online and then impulse purchased it new from Ruche when I shouldn't have *blush*.  I learned a lesson about ordering online, as when it arrived I found it to be much shorter than I had imagined.  This isn't Ruche's fault at all–I just saw it as a dress and moved impulsively without reading the details.

(Click HERE to see the Ruche listing–since I saw it under 'new arrivals' I didn't realize that it's listed as a top–yes, I'm a dork, lol)   I still think that it's cute, but I'm considering offering it for sale as I couldn't really afford the impulse purchase and it's not what I mistakenly imagined it to be.  Still, the color and embroidery are lovely, and it's super cute as a tunic top.  It still has its tags as I've only tried it on and worn it out once briefly for these pictures.  I may be listing it in my shop, so if you're interested, keep checking back or shoot me an email!  This piece is a size medium, and I'm about 5'5″ (but wearing heels here).  So, hopefully these pics can give you an idea as to how it might fit you.  It has a drawstring around the waist, which sits a bit lower than an empire, but still higher than the natural waistline.
I hope to get back into posting more in the next few days, and commenting on your posts as well!
xo
~Tracy