As the Light Dwindles, Woodland Fae Are Likely to Emerge
December 29, 2011
I had a green theme going on here, and it made me think of a fairy a bit, so I brought my daughter Amelia's woodland fairy crown out when I took pictures this evening. She wore it as the flower girl in my little sister's recent wedding – she looked SO cute in it!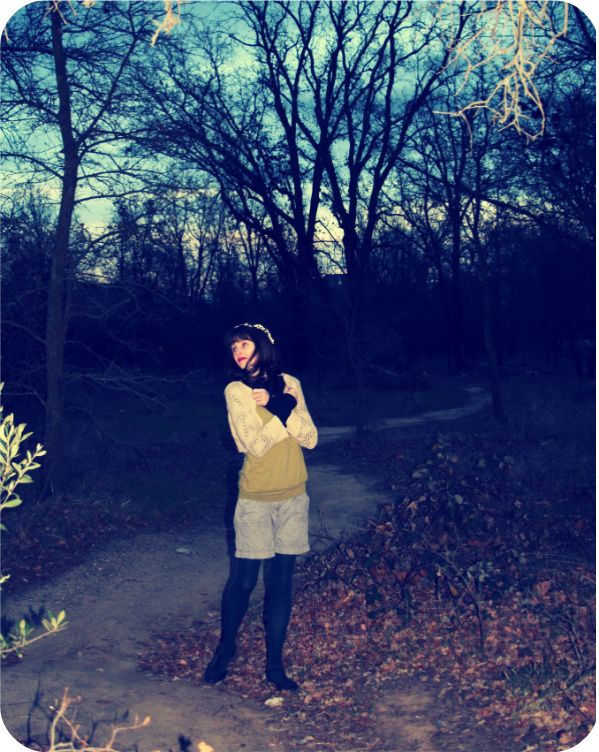 My hubby gave me the forest green tights for Christmas – I am so into tights lately =-)  They can make shorts and sandals cool weather wear – I love that.  Oh, and I have a pair of Anthropologie wool trouser shorts coming; I can't wait to wear them!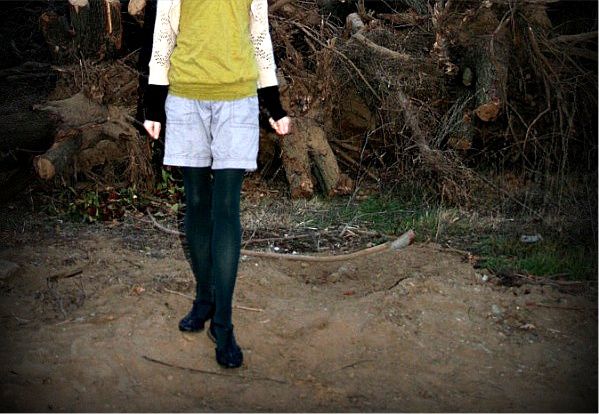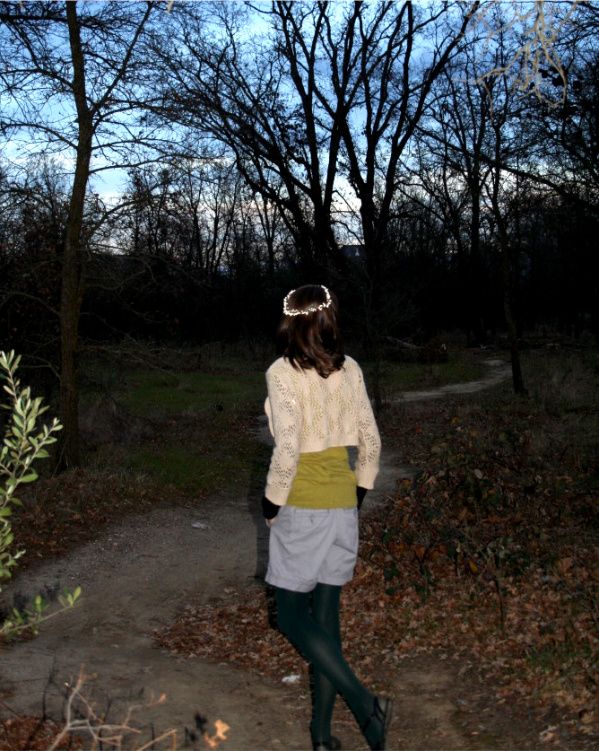 Lady of the Wood – a dryad in distress, perhaps?  I'm a bit sad about so many trees being cut down behind my house lately – I suppose the field is going to be developed. *sigh*
I got the crown/head wreath on Etsy, via the fabulous ivyiris  - it was handmade to order out of natural materials..very cool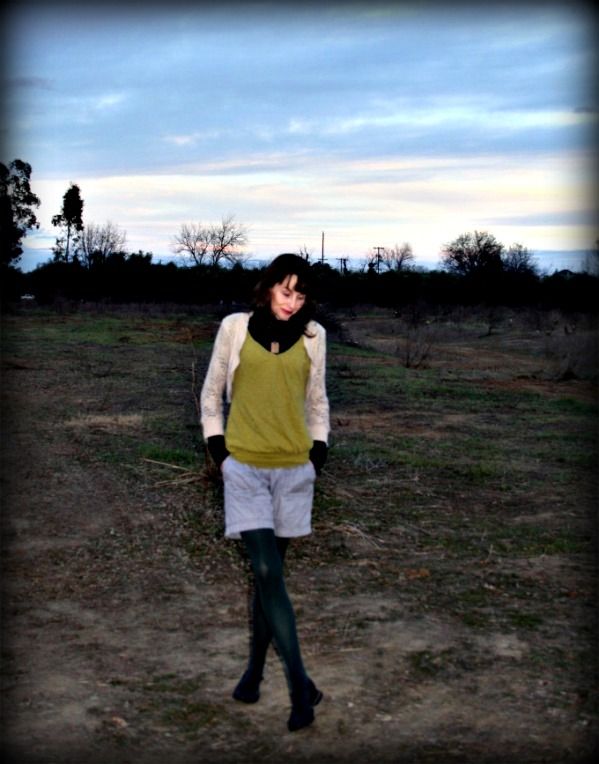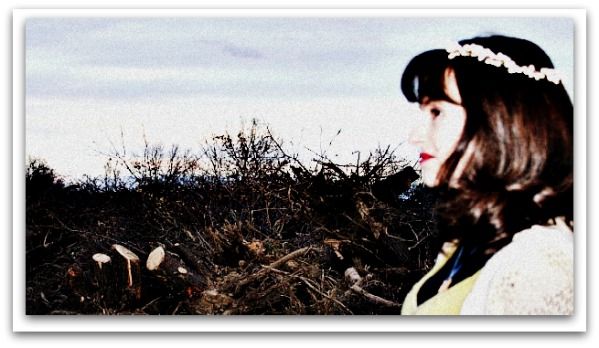 Wow, I actually got a post up!  I find taking pics and editing them to be therapeutic and fun, which is a big reason why I do a fashion-y blog.   It's also just a great creative outlet.
Have a great night, or morning, or whatever time of day brings you popping by!
xo
Tracy Ann
faerie wreath:  Etsy here
long sleeved tee:  Old Navy
green tunic top:  Gottschalks
shorts:  Ann Taylor (from ebay)
tights: Merona (from Target)
sweater: gift from my friend, Jessica
"Hope" pendant necklace:  gift from Kelly at www.jewelryinbraille.com
T-strap sandals:  Famous Footwear