Feelin' a bit Ballerina-esque
January 9, 2012
I got a pair of shoes from Wanted Shoes the other day for a really amazing deal, and they finally came, so I had to take some pics with them! They seem a little ballerina inspired in their styling, and I love that, so I pulled out a little of my inner (wannabe) ballerina – it was fun =-)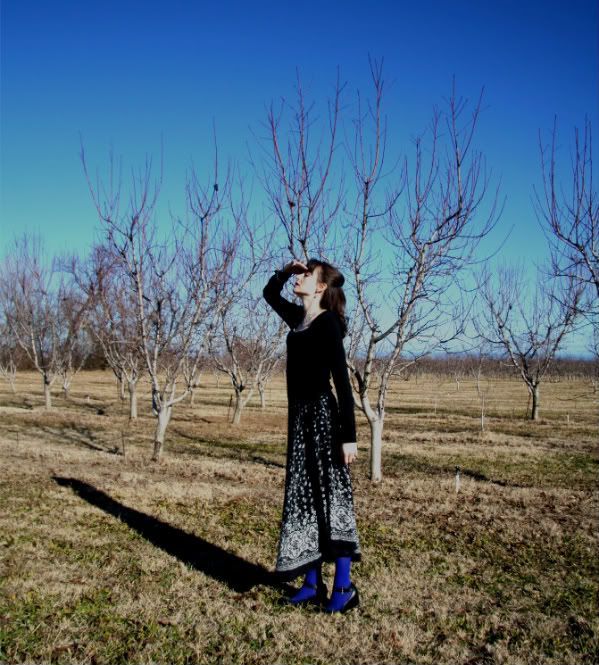 aren't these shoes cute?  I just love the strap around the ankle, and they have a bit of a wedged heel, so they give me a tiny bit of height, while the cute strap helps to keep them securely on my feet.   I really like these electric blue tights too; I got them on my excursion with my daughter Idelle that I posted about a couple of posts back.  I am so enjoying colored tights and the fun and pop they can bring to an otherwise not so exciting outfit.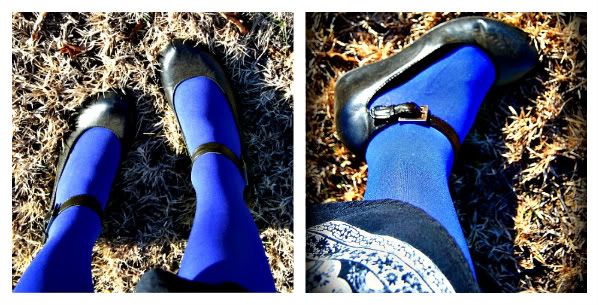 skirts like this are made for twirling in!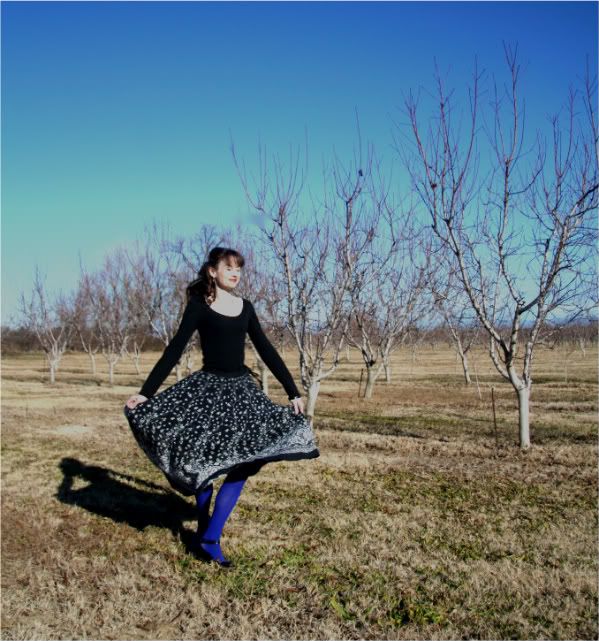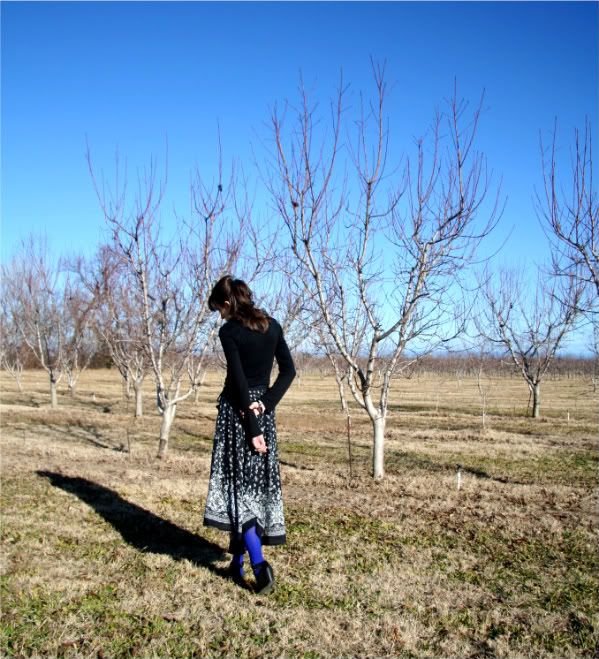 ballet fingers too, lol 
I took some minor ballet lessons as a little girl, and I've always remembered "ballet fingers,"  meaning:  put your two middle fingers together, separate from your pointer fingers and pinkies, gracefully bend them in, and let the other fingers bend naturally (they will tend to bend a little bit less than you're bending the two middle fingers.)  I always do it when I play ballerina – it's like bringing back a little piece of my childhood, and it does look more graceful to hold one's hands that way – try it! *wink*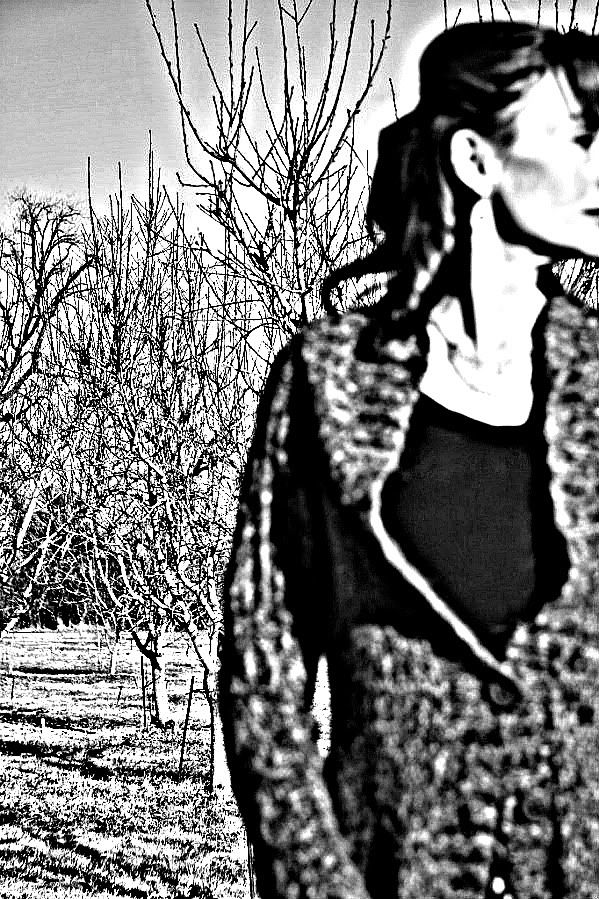 I promise I'm not mad here!  - - just experimenting with looking at a camera head on with no real expression, kinda like the runway models do,  hehe  (and playing with effects of course, can't resist *smile*)

and the woodland ballerina (or dryad) walks away..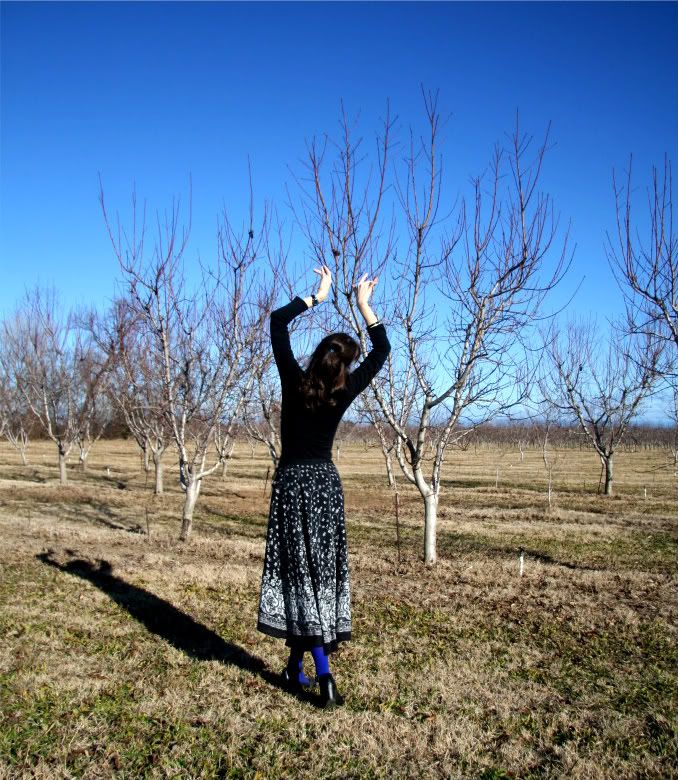 Narnia?  The Wardrobe Wanderer – that's me, get it????????????????????????????????????????????????????????????  (you need to have read 'The Lion, The Witch, and the Wardrobe by C.S. Lewis to understand)  -or I suppose you could have seen the movie, but you really SHOULD read the book regardless (wink, wink)
xo
Trasey (being creative with my name spelling – I like it this way!)
top:  Old Navy (get a similar look HERE)
skirt: gift from a friend (get a similar look HERE)
tights:  Forever 21 (get the LOOK)
shoes:  Wanted Shoes  (or get a really ballerina-like flat here)
necklace:  American Eagle Outfitters