Trees, Window Shopping, and Outdoorsy Chic
January 14, 2012
I've been under the weather, so I've been window shopping on the internet! I found a lot of things that struck me as outdoorsy, (I've been cooped up) so I chose a neutral base outfit and lots of great accessories and things to mix and match with it. It was fun looking for things that I thought could work together/that complement each other, and that could be swapped around a bit, all with an 'outdoorsy chic' feel =-)
These would be the base top and skinnies.. I've included links under each collage to the items pictured, just in case anything really catches your eye *wink*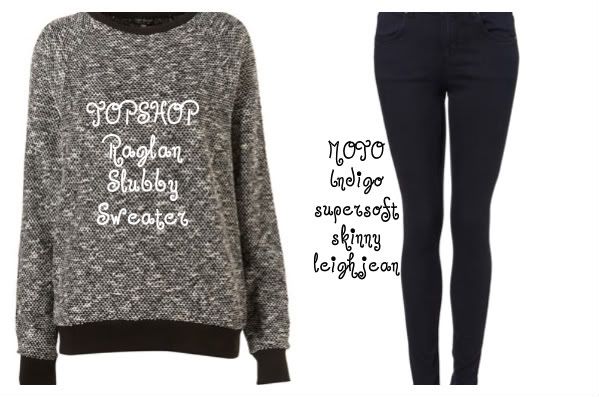 TOPSHOP Raglan Slubby Sweater
MOTO Indigo supersoft skinny leigh jean
I feel like this collection is rather tree inspired, so I've included some lovely trees for your viewing pleasure *smile* (I love trees, and especially enjoy looking at twiggy winter trees against a turbulent sky..so cool looking)
Aren't all these accessories lovely?  They are neutral-ish, natural colors, but they have their own pop and understated class, I think..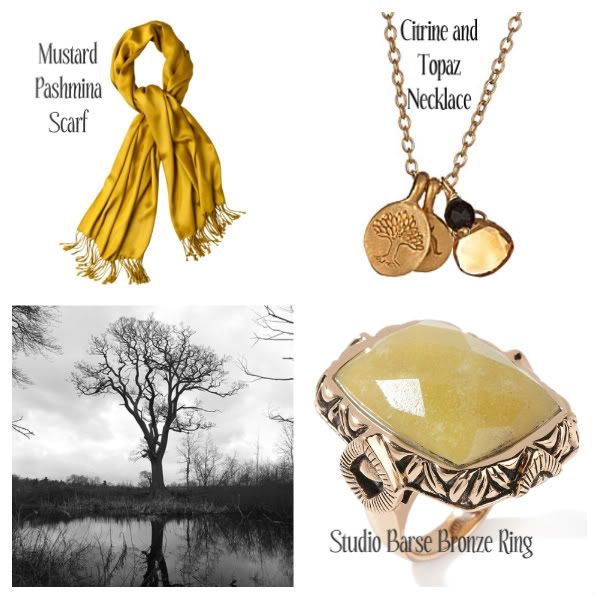 Merona Mustard solid Pashmina Scarf
Studio Barse Bronze Rectangular Ring
The "pack mule" design on the field bag is an original drawing by me. The mule pictured is one that my dad actually used to own (the drawing is available on several different types of items in my shop) – he used to use real, wooden pack saddles and old fashioned (and often truly old – the real deal!) equipment on his animals when I was growing up.  I grew up around many mules, donkeys, and horses and had a lot of fun.  I've even been on a bona fide packin' in on a mule or horse mountain trip or two, and used to ride horses all of the time.  My dad is a true original, so I had a very unique childhood!
Miss Sixty Double Breasted Jacket
I recently made a purchase from Blowfish shoes and was pleased, so I've included these boots from their collection.  They look comfy and outdoorsy/rugged, they'd go great with the skinnies I picked, and they're cute!  The twiggy tree and the howling wolf are both original drawings by me as well, and they're available on lots of different items in my
shop
.
I like this handbag because it looks really sturdy, would go with virtually anything, and I like the idea of the large extra pocket in front (my current purse is basically a pit and it's hard to find things in! lol)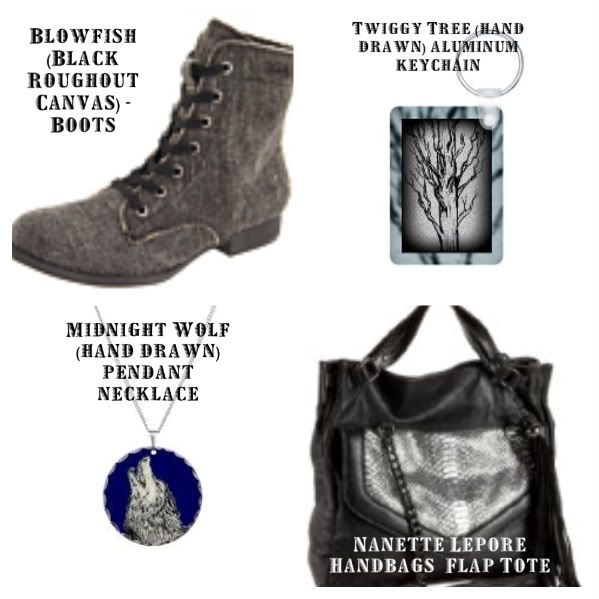 Lotsa bronze!  The tree in this collage is on the road that I like to frequent to relax, recoup, pray, and take pictures.  It's a calming place for me, and I love this amazing old Oak tree – isn't it cool?   I like all these bronze-y accessories too.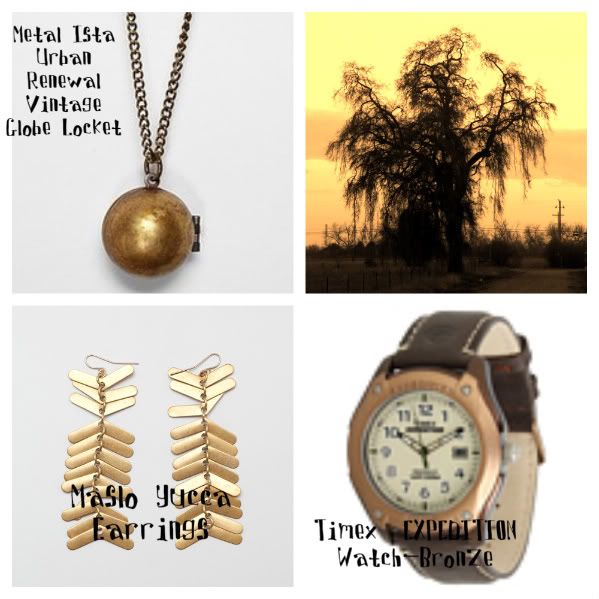 Metal Ista Jewelry for Urban Renewal Vintage Globe Locket Necklace – Bronze
<
I hope you enjoyed taking a gander at my choices – if you like this sort of style and are looking for things along these lines; well, I've done a lot of the work for ya!  ;-D<
Tracy Ann, The Wardrobe Wanderer who lives in a Turret, yep

P.S. I don't know why this post makes my sidebar go all the way down to the bottom of the page?