Some pre-shoot pics
August 16, 2012
My daughter Idelle and I got to model a few things for a local clothing store yesterday. It was fun! I've always sorta wished to model a little, so I couldn't pass this chance up. Anyway, the gal who set it all up took most of the pictures, and she's still editing them, but here are a few pre-shoot pics that Idelle and I took. There's only one of Idelle because this is the only one she liked, lol..she loved her Converse with the dress..wasn't so big on the heels, lol. I did more being on my feet than I can normally handle, but it was fun to be a part of something like this! Next time I'll bring my chair or at least a stool! I wore platforms..craziness. I sold my two pairs of platforms when I realized I just never felt strong enough to wear them.
This dress is really wayyyyyyy too short for comfort for me; I'd never wear it out, but I like the color and the brass toned embellishments.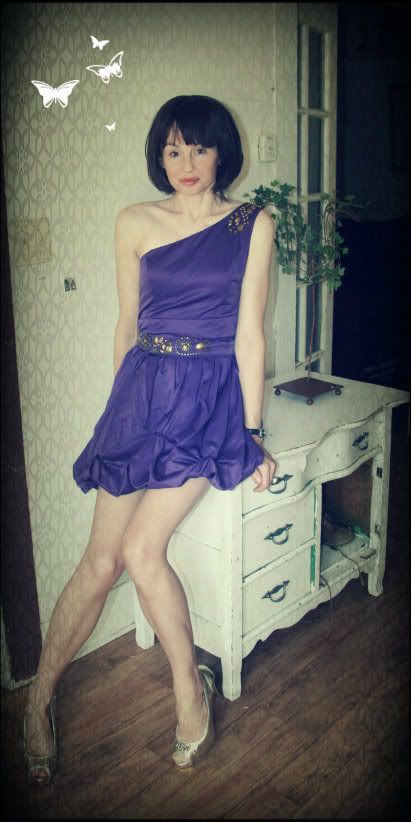 My Idelle rockin' a dress and Converse :)  We both want this dress to share!!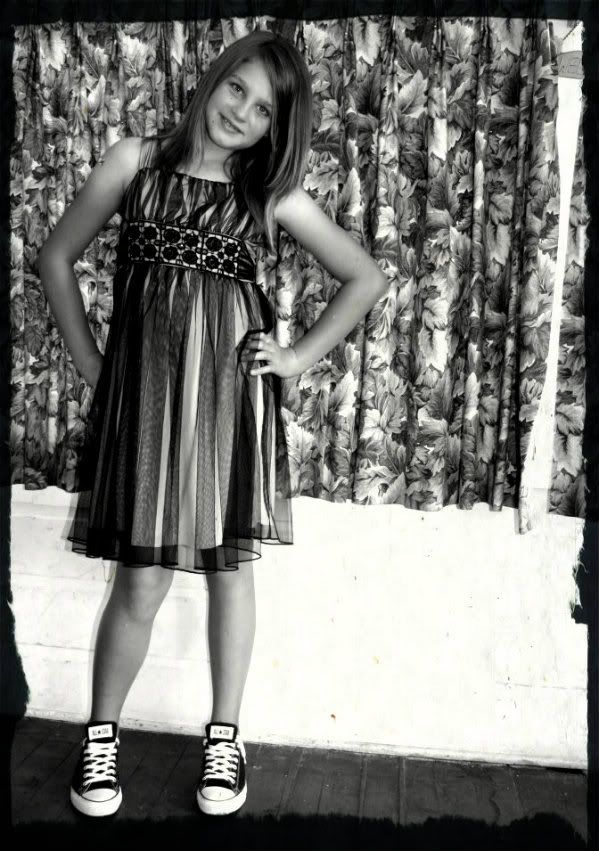 Here's one my friend, Bekah, took and edited of me..I like the Tim Burton-esque feel of it.  I was actually holding a tilted frame in front of me.  and yeah, standing and walking in heels..not so good for me.  But, I made it!
just a sneak peek!  Miss you guys.
xoxo
Tracy
Dresses and shoes (except the Converse): DevineStyle in Corning, CA
Converse tennies: Famous Footwear